Stub Article
This article is a stub. Please help The Night Shift wiki out by expanding it.
The
Basement
is a location on Floor -1 in
The Night Shift: Iggy's Funhouse
within
Iggy's Funhouse
that is inaccessible through the Camera system.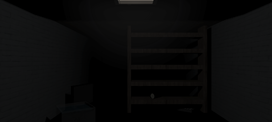 At the end of each night up until Night 5 the player will wake up here.