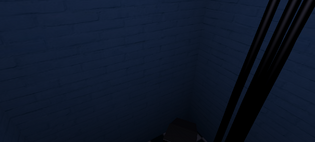 The Storage Closet, also known as CAM 07, is a location on Floor 1 in The Night Shift: Iggy's Funhouse within Iggy's Funhouse.
Iggy 2.0 is seen in this camera.
Appearance
Edit
The Storage Closet is a small room with blue walls. The camera is facing at a corner and there is three black wires on the wall. The floor is black and white if someone looks closely.